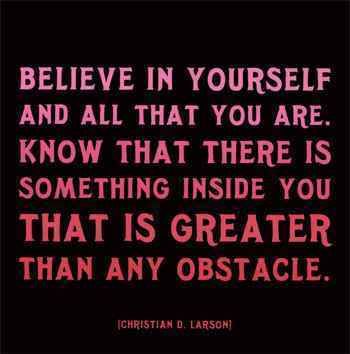 Einstein once said: "We can't solve problems by using the same kind of thinking we used when we created them."

This week, I have talked to several friends facing what I like to call the New Years rut. They make all of these grandiose resolutions and plans about how THIS year is their year. There is no clear cut plan other than the fact that this HAS to be it! With so much unbridled excitement about 2009 you would assume their optimism would be delivering to them the best that life has to offer. Quite the opposite..and why? They insist on bringing the drama of 2008 forward with them and wondering why they are not getting anywhere. Most often drama is not even a conscious choice. In a rational state, I am sure my friends would not choose to induce their lives into a constant state of chaos. We can blame our exes, our spouse, our boss, our childhood, the universe, God,etc. Sadly, in most cases we are in fact our own worst enemy. Why do we sabotage ourselves? Why do we want more for ourselves, yet stay in a comfort zone of mediocrity?

I can relate to this because I use to be guilty. I thrived in chaos. In fact, when things were going bad in my life and the odds were against me...I could quickly rise to the top and outperform any and everyone. It was like I needed someone to be against me or to tell me that I couldn't do something in order to motivate me to "show them". When things were calm in my life or I had a reason to be happy...I used to be panicked and have terrible anxiety. I did not know how to handle bliss. I was scared someone would take it away. I worried about what would happen why my house of cards came crashing down. I was much more comfortable in a state of disarray and I had to have control over my own destiny, negative or not. When things would go well for me, I would subconsciously create "drama" to bring me back to the chaos which had become my state of normalcy. I was stuck in a rut of choosing the same cycles and patterns and then being upset that I was continuing to get an unwanted outcome. What fueled this backwards way of thinking?? FEAR. Fear of success, fear of failure, fear of being hurt, fear of being abandoned...

"Our thinking and our behavior are always in anticipation of a response. It is therefore fear-based." -Deepak Chopra

In order to truly accomplish our goals we MUST get out of our own head and have prevailing faith. Faith by definition is simply believing in something that we cannot see. When we make plans, goals, and resolutions we have to BELIEVE with everything possible that it will happen for us. We also must KNOW in our hearts that there is nothing to fear. This is a perfect universe and everything happens for a reason. Worrying about something does not prevent it from happening. Giving off negative and doubtful energy often attracts to us the very thing that we were trying to avoid in the first place. Learn to accept the moment and live in the present. Be grateful for the NOW and open your eyes to explore coincidences and the infinite realm of possibilities.

"To every thing there is a season, and a time to every purpose under the heaven" Ecclesiastes 3:1
Life comes in seasons. Just as a farmer must plant seeds to harvest...you will reap a season of increase and you will plant in a season of decrease. They say when life hands you lemons..make lemonade. Well I say when you make the lemonade...sell it!! Sometimes we go through things in order to make our misery our ministry. I believe we are all here for a reason and were given special gifts and talents to be able to serve. Even in your moments of weaknesses look for opportunities that allow you to share your experiences and perils with others. We should not worry about all of the negative events that have happened, can happen or will happen to us. When life inevitably throws us an unexpected curveball, we must immediately learn to take a unfortunate situation and turn it into a positive. When life brings us blessings, we must also believe that we are worthy. We must accept the bliss with gratitude so that the universe will continue to deliver us more of the same.

If you were trying to jump your highest, sure you could jump from a standing position. However, if you really wanted to touch the sky...you would bend your knees in order to give yourself some spring and be able to rebound off the ground. This is my analogy for life...sometimes in order to reach heights you never imagined..you have to be forced down and given the opportunity to rebound and go higher than you did before.

I challenge us all to fail forward fast. Don't be afraid to take a risk and fail. A failure is really a success because its one more way we have figured out that something cannot work. In moments of failure we learn the most. Fail fast, so you have time to recover for your next attempt or next business venture. There is no easy straight line to financial independence.

"Today I will multiply my value a hundredfold. The height of my goals will not hold me in awe though I may stumble often before they are reached. If I stumble I will rise and my falls will not concern me for all men must stumble often to reach the hearth. Only a worm is free from the worry of stumbling. I am not a worm. I am a man. Let others build a cave with their clay. I will build a castle with mine."-Og Mandino